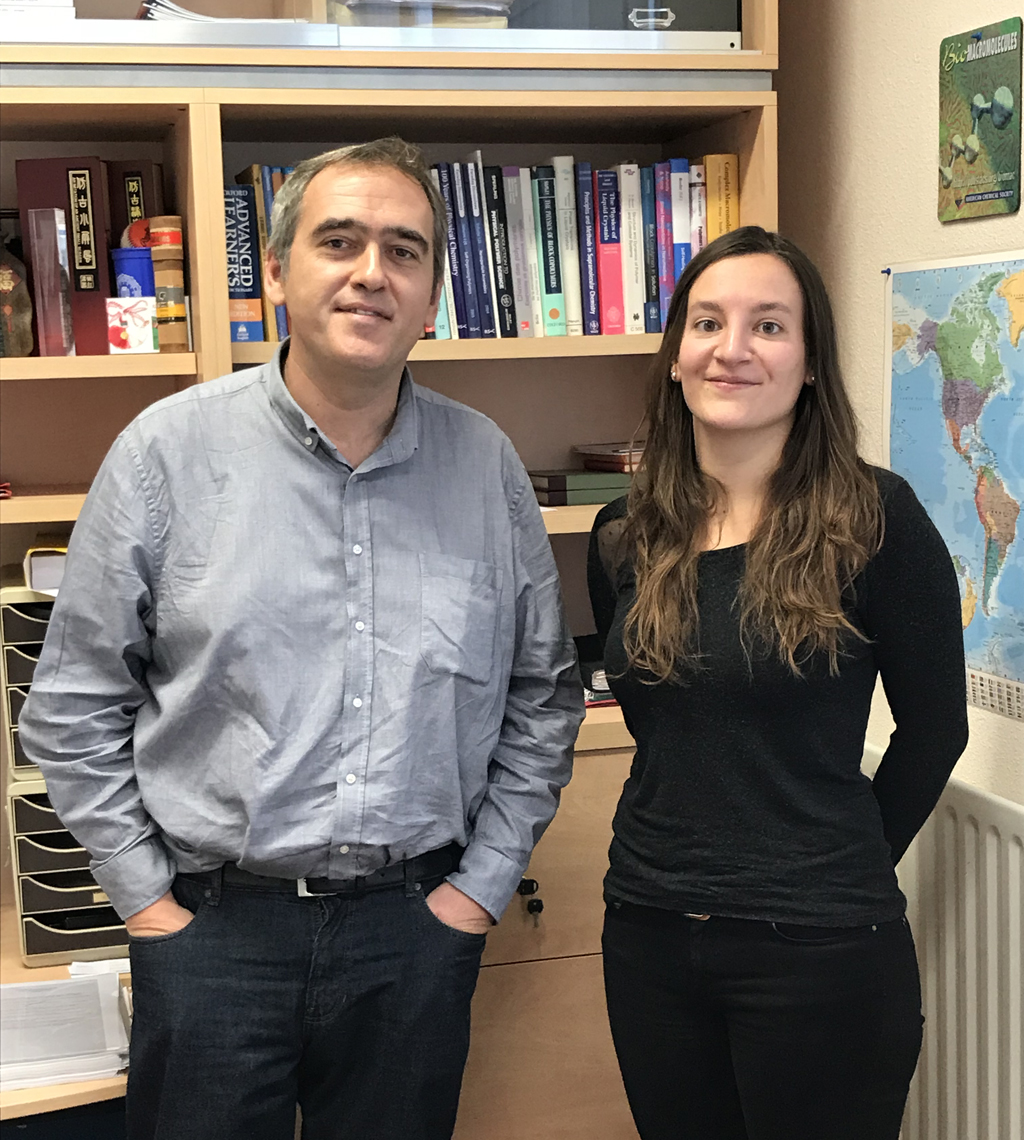 28 Nov

New arrival in the lab: Sophie Larnaudie

Sophie will work on a project supported by "Fondation Université Bordeaux" in collaboration with the team of Sébastien Lecommandoux (LCPO). Here is a short description of her post-doctoral project.

3D hybrid cellular system: smart self-assembled polymer vesicles as mechanical and chemical sensors inside model tumors

Our aim is to study model tumors in which « smart artificial cells » are incorporated. These are polymersomes or vesicles made of a polymer membrane. The nature of polymers, their self-assembly control and their ability to encapsulate and release active substances under external stimulus make them so-called smart materials. Sophie will use these polymersomes as sensors of the physical and chemical properties of the model tumor and as localized, remotely controlled (light-induced) vehicles for delivery ofchemotherapy drugs. The hybrid character of this model system, based on multi-functional supramolecular chemistry, should improve our knowledge of the fundamental mechanisms of tumor resistance to chemotherapy and, more generally, cellular interactions with synthetic materials.